Web Design Services Small Business – Nationwide
Web Design Services Small Business – Local
All web design packages include one year of hosting at CrazyWebDude.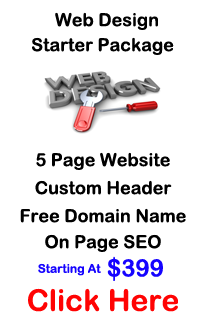 This is a great deal for business owners just starting up. Good exposure at a reasonable price. A 5 page website with custom header graphics that creates a professional look and feel for your business online. We handle all the "Techie Stuff" called search engine optimization that gets the search engines attention with all the on page content. The cost of a domain name is included along with 2 hours of tech support to meet your needs in the first month. At $399 it's probably less that a phone book ad and will get way more attention for those potential buying customers you so desperately need.

Web Design Services Small Business
Need more info? Contact us or call for a free estimate.
---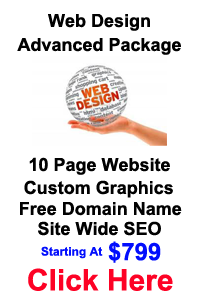 Want and need a bit more?
Our advanced package is just that! A robust 10 pages so you can really get your products and services out there. Custom graphics to enhance everything on the site along with site-wide SEO gets search engine and human attention. Larger storage space of 1 gig will also accommodate videos and pictures of products. 4 hours of tech support for the first month.
Get your business online with a great presence today!
---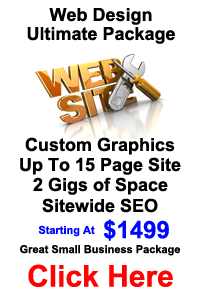 The Ultimate Package!
Awesome 15 page website with custom graphics in the header and throughout the site. 2 gigs of storage space allows you to grow as needed. Tech support as an ongoing service for the entire year to make any small changes you may need as business and products or services change. Along with site-wide SEO we throw in a month of our internet marketing service to give your new website a big boost in the search engines!
For a very professional image of your company on the web, this is a great package to display all the important info about your business.